With the right life insurance coverage, you can be confident knowing that your loved ones will be able to live out their dreams, no matter what the future holds.
The basic advantage all life insurance policies provide is a death benefit that replaces income in the instance of your death. This is important, as many households cannot financially sustain the death of an income earner. Whether you are the sole income earner or live in a dual-income household, your unexpected loss can cripple your surviving family – who are now fully responsible for covering things like mortgage payments, debts, college education, and so forth. If you support others, finding an appropriate life insurance policy is essential.

The modern life insurance landscape has evolved to include various features that go beyond a death benefit, including living benefits such as:
long-term care provisions
accelerated death benefits
With these additional features, a life insurance policy may not only be a good layer of protection and wealth transfer vehicle for beneficiaries but also a valuable resource for you during your lifetime.
While there are many different types of life insurance, there are two basic categories: Term and Permanent.
Term
If you're looking for affordable life insurance coverage for a specific period, term life insurance may be right for you. Term policies only cover you for a set time (the term). Should you die within the period of coverage, your beneficiaries receive benefit payments. Should you outlive the policy term, coverage terminates, although it may be possible to renew for another period or convert to another policy type.

Term insurance does not include a cash value component, meaning that value will not grow within the contract. However, term life insurance policies premiums are some of the least expensive on the market.
---
Permanent
Permanent life insurance policies last an insured's entire life provided certain conditions are met, such as paid premiums and contract charges. Permanent life policies include a cash value accumulation account, meaning that premiums paid over the pure cost of insurance grow at an established interest rate. The accumulating cash value may be accessed through policy loans and withdrawals, or it may simply be used to provide an increasing death benefit to beneficiaries.

There are a few common subcategories of permanent life insurance:
Categories
Whole Life Insurance provides a death benefit and cash value that accumulates at a set rate.
Universal Life Insurance features flexible premium payment options. If premium targets are met, this policy type offers an adjustable death benefit, as well as a cash value accumulation account.
Fixed Index Universal Life Insurance (FIUL) policies' rate of growth is tied to the performance of a specific stock market, such as the Dow Jones Industrial Average or the Standard & Poor's 500. While there is a relationship to stock market performance, FIUL policies have no direct exposure to the market.
Guaranteed Universal Life Insurance (G-UL) policies will issue benefits provided premium targets are met, even if the cash value component has been exhausted through loans or withdrawals.
Current Assumption Universal Life (CAUL) policy premiums adjust based on a variety of factors, including current interest rates. Like other universal policies, CAUL includes a cash value component.
Customized life insurance solutions
Permanent life insurance offers a variety of guarantees, flexibility, and cash value options to fit your needs. However, navigating life insurance and its innovations can be difficult; finding the right products to meet your unique needs may require professional help.

Stone Financial Group has many years of financial planning experience. Let us provide life insurance recommendations that fit holistically with your goals and help protect you and your household in a variety of situations.
Be confident knowing your
loved ones will be cared for.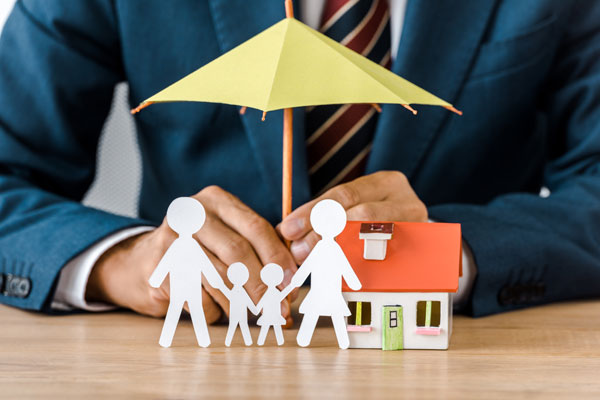 Fill out to form below for a Free
Life Insurance Consultation.
All Fields are required.